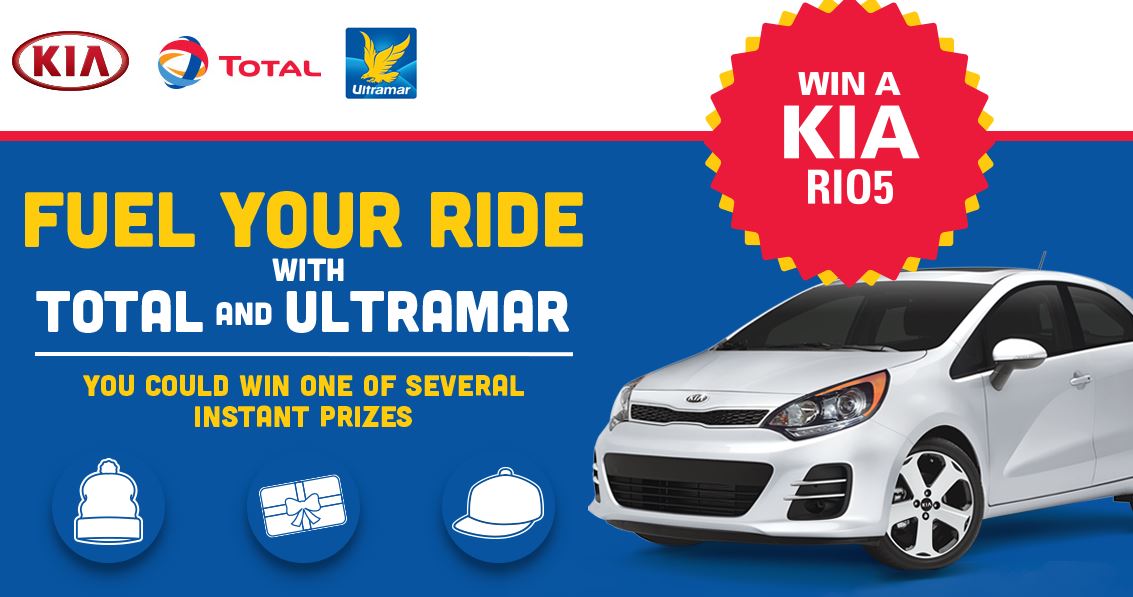 Enter the Total and Ultramar contest for a chance to win several instant prizes and even a fully-equipped Kia Rio valued at approximately 20,000.
1. Visit a participating Ultramar location and look for the promotional posters there. A password will be displayed.
2. Go to the official website of the contest at promototal.com
3. Fill out the form with your personal information and enter the password you saw at the posters.
4. After submitting the form, you may win one of the instant prizes. Even if you don't win one of the instant prizes you are elegible to win the Kia Rio.
Prizes
Grand Prize: A new fully equipped Kia Rio car, which will be a 2016 or 2017 model depending on the particular dealer's inventory (approximate value of $20,000).

Secondary Prizes:
· 100 Total tuques.
· 100 Ball caps.
· 50 fuel cards worth fifty dollars.
Contest period
The contest begins on February 16, 2017 at 1:00pm EST and ends on March 28, 2017 at 11:59pm EST.
Winners and contest results
Instant prizes will be awarded directly during online registration. Winners of instant prizes will receive confirmation by email.

On April 17, 2017 at 10:00am EST, the grand prize will be drawn from among residents in the regions eligible to participate in the contest.