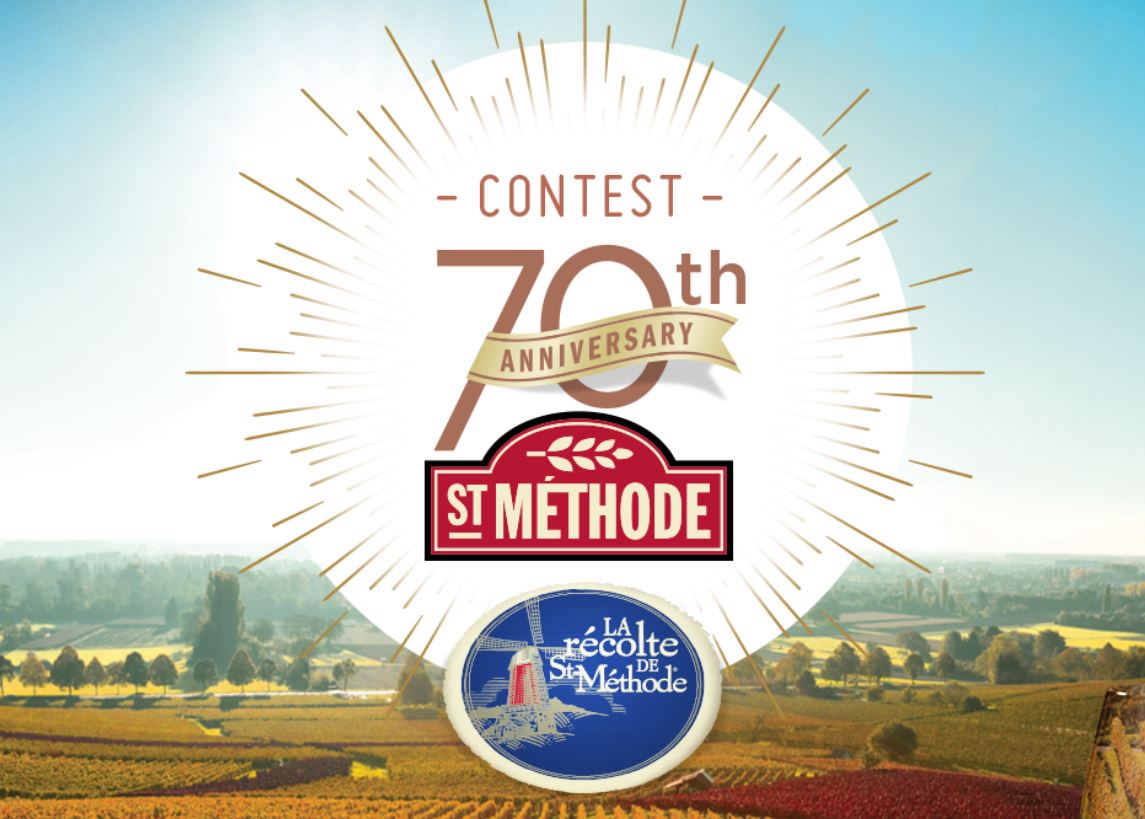 La Récolte de St-Méthode is celebrating its 70th anniversary with a new contest in which you can win one of the 70 instant prizes or a Grand Prize consisting of a trip for two for 8 days in California to tour vineyards.
Contest is open to residents of Canada who are 18 years of age or older.
To enter, go to the La Récolte de St-Méthode 70th anniversary contest page at concoursbsm.ca and click the ENTER button.
Fill out the contest entry form with your personal details and enter the product barcode of a La Récolte de St-Méthode participating product. Participating products are: 9 Grains bread 550 g, Sprouted Wheat Belgian bread 550 g, Integral bread 550 g, Homestyle bread with Stone-Ground, Old-Fashioned Grains 600 g, Homestyle Oat bread 600 g, Integral Organic bread 650 g, Organic Kamut bread 650 g, Homestyle White Loaf 600 g, Multigrain Belgian bread 650 g.
After submitting the form, you can win instantly one of the secondary prizes. If you don't win an instant prize, you will be still entered into the grand prize draw.
Contest closes on December 10, 2017, at 11:59 p.m.
Prizes
Secondary Instant Prizes:
- 25 gift cards, each valued at CAD $100, redeemable at the SAQ.
- 5 Vitamix Total Nutrition Centre Blenders.
- 40 BBQ St-Méthode sets.
- 5 La Récolte de St-Méthode breads rewarded in the form of coupons.

Grand Prize (1 winner): a trip for 2 people for eight 8 days and seven 7 nights in California to tour vineyards. Includes:
- Round-trip flight from Montréal to San Francisco.
- A rental convertible car for 7 days including insurance.
- Two San Francisco Explorer Passes.
- Accommodations, guided tours, luxury dinners and more.
- One thousand Canadian dollars in pocket money.
Contest period
The La Récolte de St-Méthode 70th anniversary runs from November 13, 2017 to December 10, 2017, at 11:59 p.m.
Winners and contest results
Secondary prize winners will know instantly after submitting the form if they are one of the winners.

The Grand prize Draw to select the winner of the trip will take place on December 19, 2017.