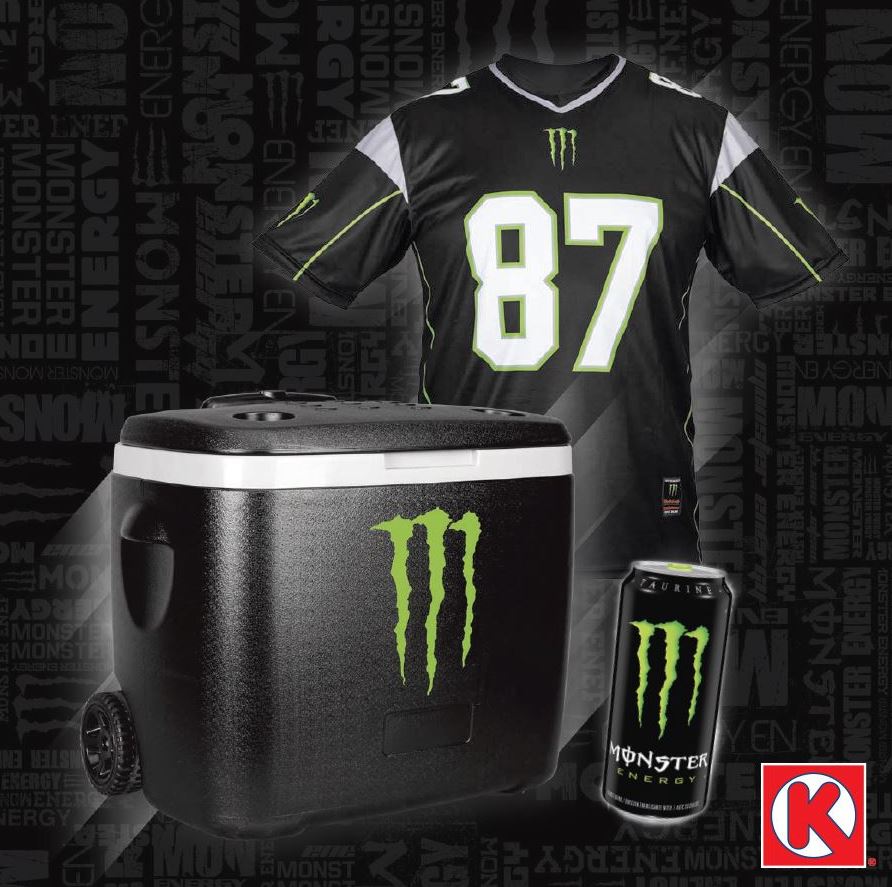 Enter the Circle K Monster Energy Contest for a chance to win one of the 5 Monster Energy Coolers along with a Gronk jersey.,
1. Like the Circle K Canada Facebook page.
2. Visit the official post of the contest and leave a comment mentioning what is your ultimate trick to get energized. This will be your contest entry.
3. Limit one entry per person, per Facebook account.
Prizes
There will be 5 winners of a Gronk Jersey (Rob Gronkowski) and a rolling ice chest Monster cooler.
Contest period
The Circle K Monster Energy Contest is open from March 29, 2014 until June 7, 2017.